Linking up for Sunday Social since I was up at the crack of dawn this morning!!!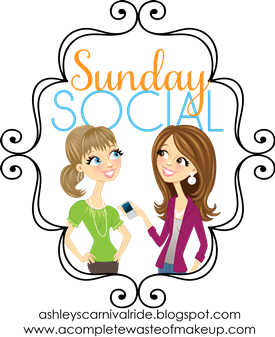 This Week's Questions: All about 3′s
Top 3 Favorite Kinds of Food:
Nut butters - my favorites are Peanut Butter Co. White Chocolate Wonderful and Justin's Maple Almond Butter!
Veggies - no lies, I could eat a giant bowl of steamed broccoli or fresh green beans as a meal and be happy!
Ice Cream - Trader Joe's Pumpkin Ice Cream and Oikos Greek Frozen Yogurt are my current obsessions.
First 3 Things you do in the morning:
Check my e-mail in bed
Wash my face
Bush my teeth...nothing exciting
Last 3 Things you do at night:
Hug the pup
Brush my teeth
Chug water...no one wants to wake up dehydrated!
3 TV shows you NEVER miss:
The Biggest Loser
Dance Moms
Recently I started watching Big Bang Theory and LOVE it!
3 Places you want to visit:
London
Bordeaux
Rome
**The hubs and I are booking our European vacation for later this year currently!!!
3 People you can always count on: {Not including family & husband}