Have you ever wanted to find bloggy friends in your neck of the woods? Shane over at
Whispering Sweet Nothings
has come up with an amazing idea. What is this idea you ask?
A Coast to Coast Blog Map!
Head over to Shane's blog to post your location and find other bloggers in your area.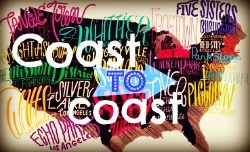 Now you're probably wondering why I found this important enough to make it post #2 of the day! At the beginning of this month I was finally able to make it to my first blogger meet up with the H-Town Blogger Hotties.
After just one meet up with these wonderful ladies, I already feel close to so many of them! This bloggy world we live in is quite and amazing one! So go put your pin on the map over at
Whispering Sweet Nothings
and find some new friends in your area and across the country! Who knows maybe you'll find your new bloggy besties!
Until next time...
With love and God bless,